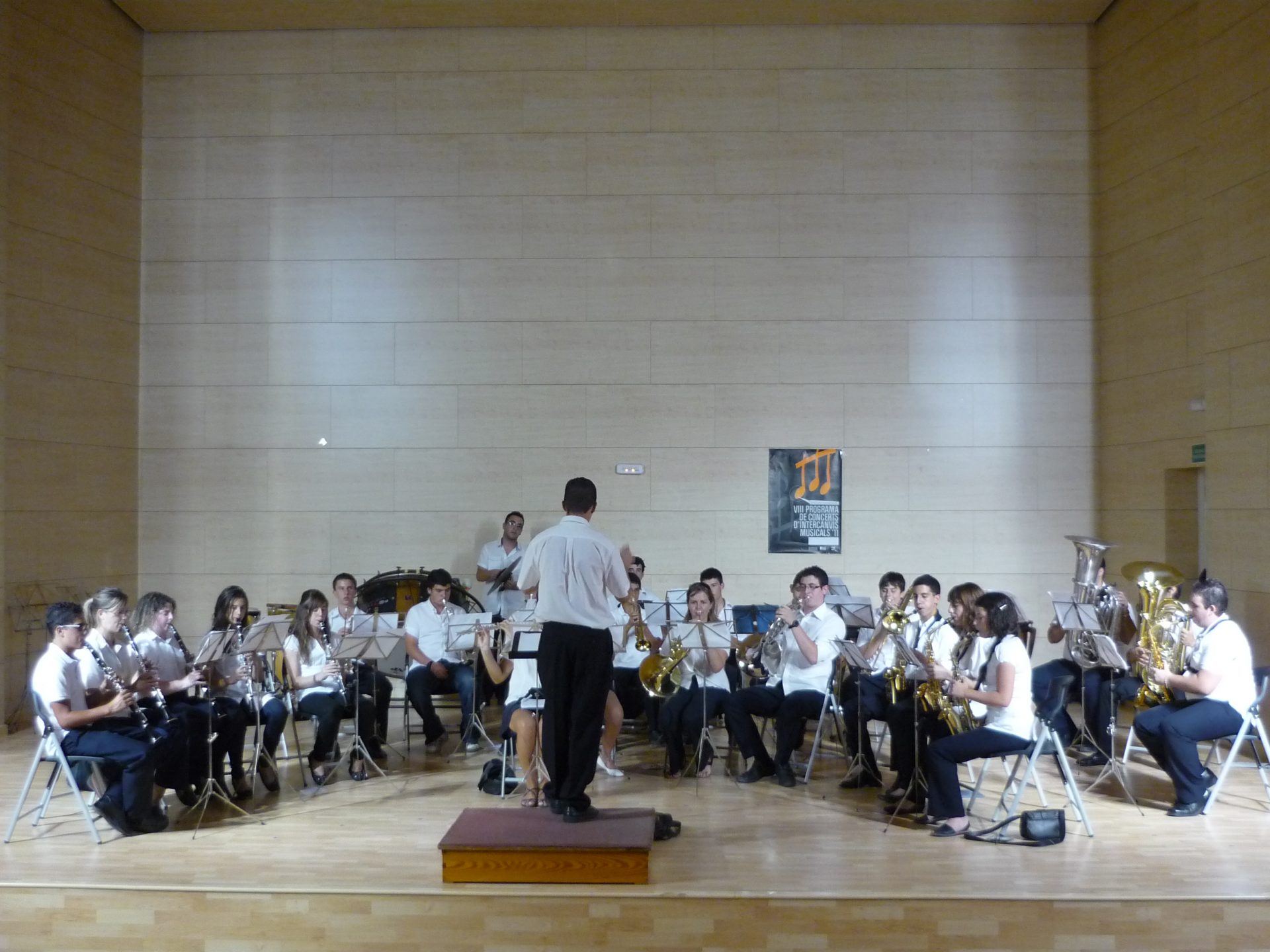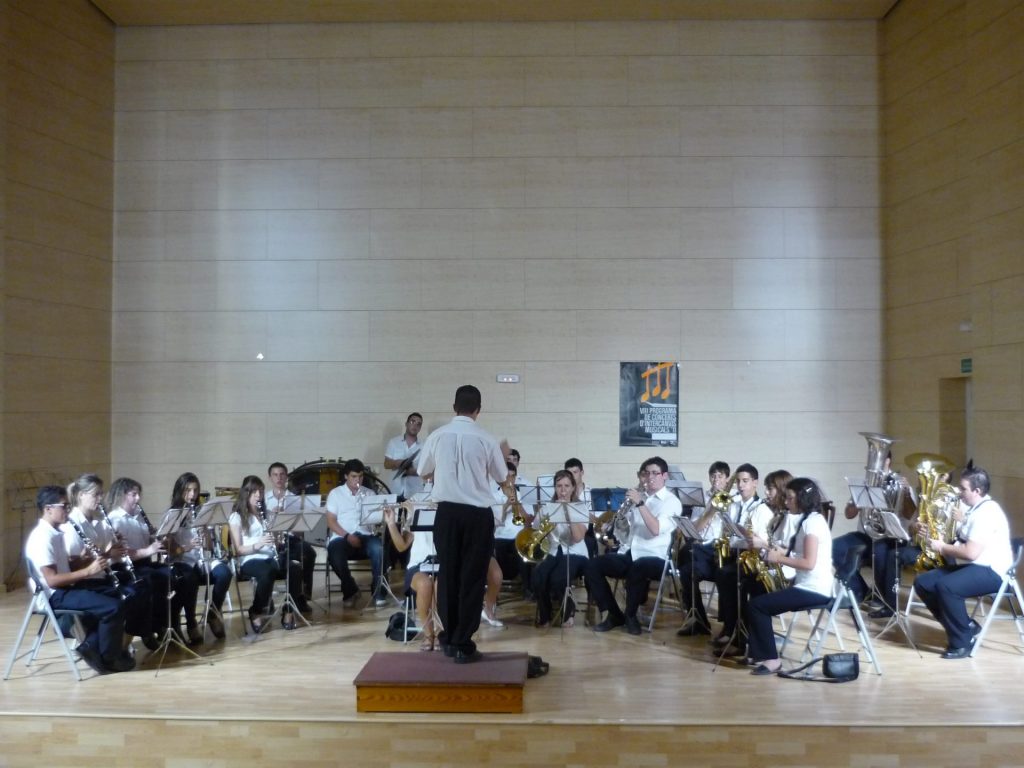 Unión Musical El Delirio
According to reports obtained in the book of the history of the town of Gorga, written by the theologian Don Agustín Gaseo, in 1849, a Band was formed led by Don Francisco Cantó, a great musician from Alcoy, but this entity was dissolved in 1865.
Thanks to the efforts of music fans, in 1921 the current Band was born. The Musical Society "El Delirio" was founded by Santiago Nadal and Francisco Llorca, and the first director was Don Antonio Casas, solo bombardier of the "Primitiva" Band of Alcoy. This was followed by Don Fernando Mora Carbonell, who in turn also conducted Alcoy's "Primitiva", taking the Band to a high musical level.
For his great work, it is also worth mentioning as directors of the Band Mr. Vicente Nadal, Juan Valero, Francisco Baena, Joaquín Genis, Francisco Carchano, Rafael Mullor Grau, Claudio Andrés FerrándiZj Javier García Genis, Francisco Ruda and from 1995 to 2005, Mr. Rafael Lledó García, being to mention his great work of push and launch that has realized together with the current Board of directors. On January 6, 2006, Sergio Aracil Lucas joined as the new director, opening a new artistic episode.
His awards include the two awards won in the city of Jijona and a prize in Fallas de Valencia, as well as a huge range of ties in Alcoy, Cocentaina, Peñíscola, Valencia and Jijona.
The band has participated in major parades, such as the 1st U.N.D.E.F. in Alicante, parade in honor of Paquito el Chocolatero in Cocentaina and on several occasions in the parade of Bands of the City of Alcoy, highlighting the great performance in Mojácar (Almería), being the Band awarded by the City Council.
Apart from its festive performances, it attends numerous local festivals:
In 1988 he participated in the town of Planes.
In Cocentaina, in the Palau de la Unión Musical Contestana.
In 1992 he gave a great concert in the town of Quatretonda (Valencia).
In 1999 he performed at the 1st Meeting of Young Performers in Alfafara.
In the year 1996, the Band organizes its 75th anniversary with an Extraordinary Concert, being honored by the Diputación de Alicante and the City Council of Gorga. As a result of this celebration, the musicians themselves organize the Patron Saint's Day festivities in honor of the Virgen de Gracia.
The Band currently has 40 musicians and 25 students, with a comfortable rehearsal room, office and archive, its current President is Mr. Roberto Aracil García, the Band Delegate, Vicente Company Nadal and the Secretary, José Luis Brotóns Lopez.